FANUC Spindle Drive Repair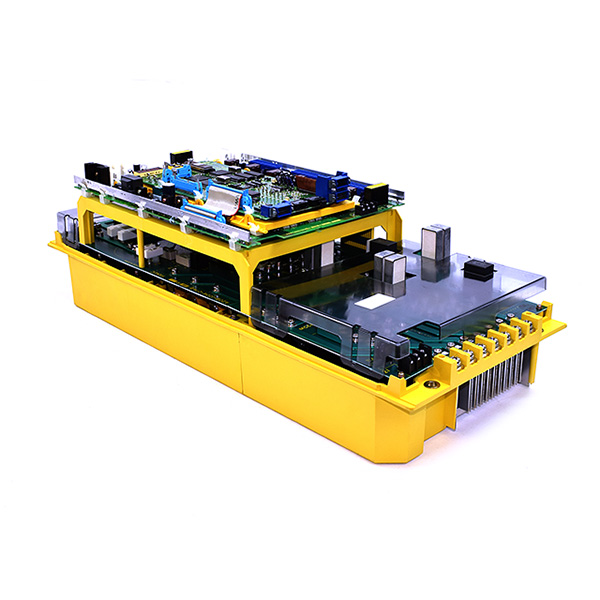 FANUC® Spindle Drive Repair
As FANUC spindle drive repair experts, here at Lakeside CNC we offer the highest level of technology available to us and all FANUC spindle drive units we repair are fully tested on the appropriate FANUC test simulators to simulate real operating environment and loads.
All FANUC spindle drive units are always cleaned before repair process starts, preventing contamination, false readings, damages not seen by the naked eye, corrosion damages. Then, your unit is thoroughly tested and repaired before being run on our FANUC Test Simulator, usually overnight to 24 hours of running time before it passes our quality seal of approval.
We don't just repair the defective spindle drives, we also update and upgrade them due to the high rate of failure to preventing future problems at the same time complying with OEM requirements and standards.
At Lakeside CNC we repair most FANUC spindle drives, including, but not limited to, the following series: A06B, A06B-60, A06B-6044, A06B-6055, A06B-6052, A06B-6059, A06B-6060, A06B-6063, A06B-6064, A06B-6065, A06B-6072, A06B-6078, A06B-6082, A06B-6088, A06B-6092, A06B-6111, A06B-6102, A06B-6122, A06B-6121, A06B-6112, A06B-6104, A06B-6141, A06B-6151, A06B-6152, A06B-6142, and A06B-6116 products.
New, refurbished and repaired spindle drives come with a 1 year warranty.
How About 30-60% Discount?
Lakeside CNC Group, Inc. charges significantly less than our competition for any type of repair or retrofit the FANUC spindle drives. Free evaluation. Free repair reports. Free technical support. Free pick up services. Call 630-616-0039.